Woodside take to the sea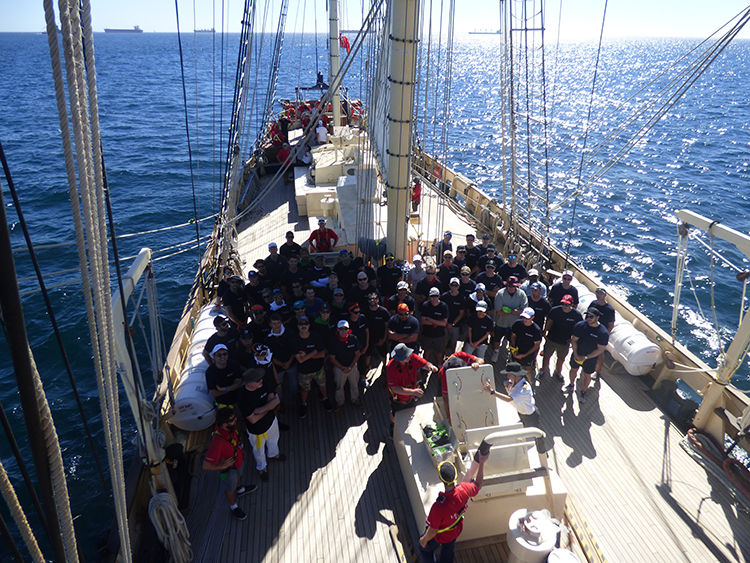 On Friday 17 February, the STS Leeuwin II was boldly overtaken by Woodside employees for a corporate teambuilding sail.
Once the ship set sail, the Woodside team began their adventure with a one-hour presentation below deck.
The day sail was packed with activities such as climbing, learning sailing knots, steering the helm and hauling lines to enhance their teamwork skills.
The group was divided into six watch groups who rotated through the various stations, each with a Leeuwin team member to speak about the different aspects of the Leeuwin experience.
Jeff Chai Woodside Organiser of the corporate event comments on the day.
"Everyone had a great time! It was certainly different to what we've been used to".
"The Leeuwin crew was very professional and the whole day was very well run.  The watch leaders were very knowledgeable and enthusiastic".
"The mix of activities were well received – it was a good spread of not only sailing but hauling rope activities.  There was enough time for everyone to mingle before moving on to the next activity."
Woodside is a long-term partner of the Leeuwin Foundation and their support includes opportunities for those interested in a maritime or marine career. Scholarships are available for those in the Perth metro, Exmouth, Roebourne, Broome and Karratha regions. To check your eligibility for these scholarships click here.