Excursions
Leeuwin offers a range of options for schools to engage their students with our program:
SCHOOL DAY SAILS
A Leeuwin day sail is a unique and exciting option for an outdoor excursion. Sail out from Fremantle on the STS Leeuwin II for 4 hours.
Students will learn how to communicate effectively and work together to help sail a traditional tall ship. They will be encouraged to participate in a number of hands-on activities including hauling the lines, taking the helm and climbing aloft!
Ship charter fee $4,000 includes up to 80 secondary students or 60 primary students.
Teachers/responsible adults at a minimum ratio of 1 to 10, up to maximum 20 adults.
Minimum age 10 years old
SCHOOL VOYAGE CHARTERS
For your next school camp, you can charter STS Leeuwin II for a Youth Explorer voyage! Spending a week at sea will challenge students to test their personal limits and try new things. Students will develop their teamwork and communication skills, as well as build resilience and confidence.
A Youth Explorer voyage is a week at sea without screens, smart phones and social media. It's the perfect opportunity for students to witness the vastness of nature and really get to know their peers and themselves.
For cost and availability, check our Sailing Schedule
Suitable for 40 students
Minimum age 14 years old
DOCKSIDE DESK
Book STS Leeuwin II for a 2-hour lesson that is sure to engage and excite your students.
Bring your Science, Technology, Engineering and Maths (STEM) lesson plan for a truly unique and engaging learning experience.
$250 hire for 2 hours
Suitable for up to 40 students plus teachers
Minimum age of 10 years old
DOCKSIDE CAMP
Leeuwin Ocean Adventure Dockside Camp is like no other camp in Western Australia. Stay overnight on board Western Australia's only sail training tall ship for your next school excursion.
Participants will get a taste of life on a working tall ship, including climbing the rigging, handling the lines and standing watch through the night.
Participants are encouraged to be involved in all aspects of ship operations and will develop their leadership, communication and teamwork skills whilst on board.
$135 per person (1 night)
Includes dinner and breakfast on board
Minimum 30 students. Capacity is 40 participants, including teachers
Minimum age of 11 years old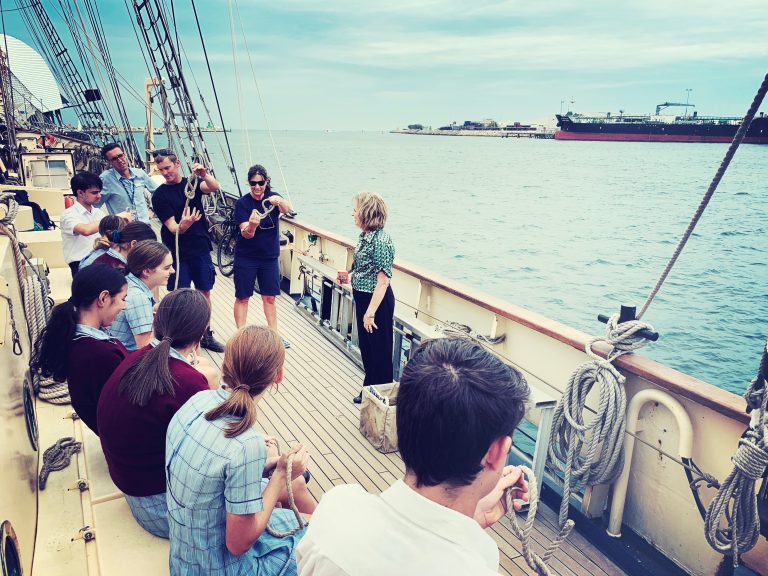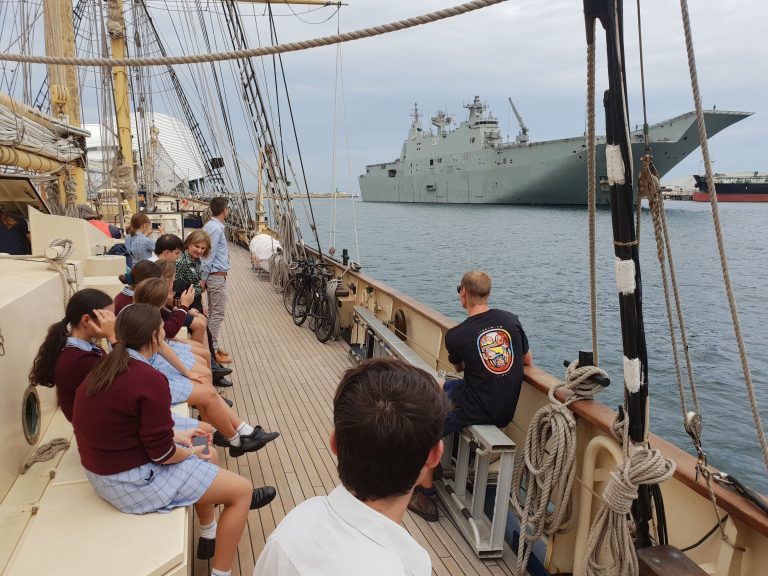 For more information, download the brochure below or contact our Education Manager here.