Our Membership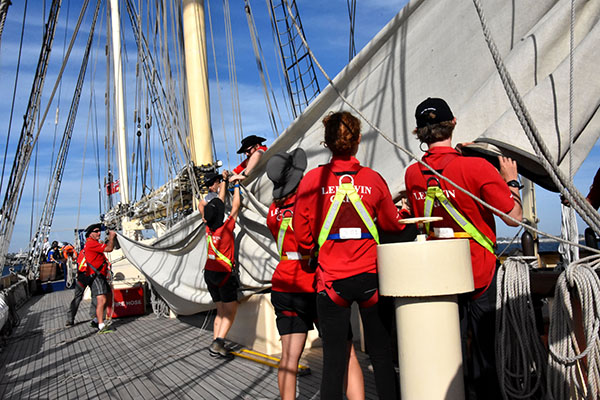 Leeuwin Ocean Adventure Foundation welcomes you to become a member.
By becoming a member, you will assist to create a supportive and safe environment for learning and development onboard the STS Leeuwin II. Members get priority access to events onboard, complimentary sails and special invitations throughout the year.
The Leeuwin community is passionate about sail training, working together and shaping the future of today's youth.
Be a part of the next thirty-five years and become a member today!
We have a number of membership levels:
Individual 1 year, $50
Individual 5 year, $200
Corporate 5 year, $5000
Leeuwin Membership Benefits
New benefits schedule coming soon …
Volunteering
If is was not for the passion of our volunteers, the Leeuwin Foundation would not be unable to run its amazing youth development programs. As a member, you have the chance to volunteer your time and assist with the running of the program.