Our Membership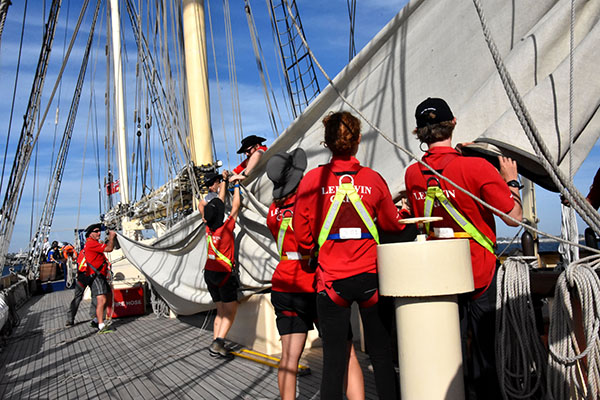 Leeuwin Ocean Adventure Foundation welcomes you to become a member. Launched in 2017, our inclusive membership program is tailored to each different level of commitment.
By becoming a member, you will assist to create a supportive and safe environment for learning and development onboard the STS Leeuwin II. Members get priority access to events onboard, complimentary sails and special invitations throughout the year. You will receive updates from youth about their journey with the STS Leeuwin II and will be able to see firsthand the change the program has made on their chosen career pathway.
Established in 1986, the Foundation has formed strong networks throughout this time. The current Leeuwin community are passionate about sailing, working together and shaping the future of today's youth. Be a part of the next thirty years and become a member today!
We have a number of membership levels:
Individual 1 year, $50
Individual 5 year, $200
Premium Individual 5 year, $5000
Corporate 5 year, $5000
Leeuwin Membership Benefits
Volunteering
If is was not for the passion of our volunteers, the Leeuwin Foundation would not be unable to run its amazing youth development programs. As a member, you have the chance to volunteer your time and assist with the running of the program.