Six youth set sail thanks to CBH Group
Since 2016, CBH Group has sponsored young people aged 14-25 to join a week-long voyage on STS Leeuwin II. 

 

This year, CBH Group will sponsor six youth from their six grain growing regions (Midwest, Central Wheatbelt, Albany, Esperance, and City of Kwinana) to experience the adventure of tall ship sailing.

The CBH Group sponsorship provides the opportunity for young people to engage in all aspects of the voyage program and step out of their comfort zone through challenges such as climbing the 33-metre main mast and working aloft, navigating the ship and taking the helm, standing watch while sailing through the night, setting and handling sails and much more. 
The voyage will also enable young people to surround themselves with active new friends, develop skills for the workplace and to test their personal limits. For students in years 10-12, participation in the voyage can also contribute to their WA Certificate of Education (WACE) as part of their WA Statement of Student Achievement (WASSA). 
Cade Moore (16, Albany) and Jesse Booker (17, Central Wheatbelt) are two of this year's sponsored participants.  
Lake Grace District High School student, Cade is excited to join the voyage in January 2020 and meet other like-minded students.   
"I know through this experience I will learn more about myself than ever before," said Cade. 
"It's a once in a lifetime opportunity. I hope to develop key qualities and skills that I will use for years to come, such as leadership, teamwork and decision making." 
 Jesse is a Mukinbudin District High School student and will be joining the Career Challenge voyage this December. 
"I am looking forward to taking part in the Leeuwin Ocean Adventure voyage as I believe it will be a great opportunity to develop my leadership skills. I'm an active member of the West Perth Falcons Colts football team, the Mukinbudin Football Club and the Mukinbudin Basketball Club.
"I believe the skills I develop and learn from this experience will be transferable to my roles within these clubs and will assist me in my final year of schooling in 2020," said Jesse. 
Brianna Peake, CBH Group, General Manager, Grower & External Relations, said "CBH is committed to building the capacity of regional Western Australian grain growing communities, and our partnership with Leeuwin Ocean Adventure is one way of achieving this. The scholarships are an excellent opportunity for youth in our communities to develop the skills they need to be our future leaders"  
Leeuwin in the regions 
In 2019 – 2020, Leeuwin Ocean Adventure is proud of its commitment to regional voyages, with week-long experiences available in Monkey Mia, Bunbury, Busselton and Albany. 
Applications for these voyages are now open, and local youth from each region are invited to apply today at www.sailleeuwin.com or (08) 9430 4105.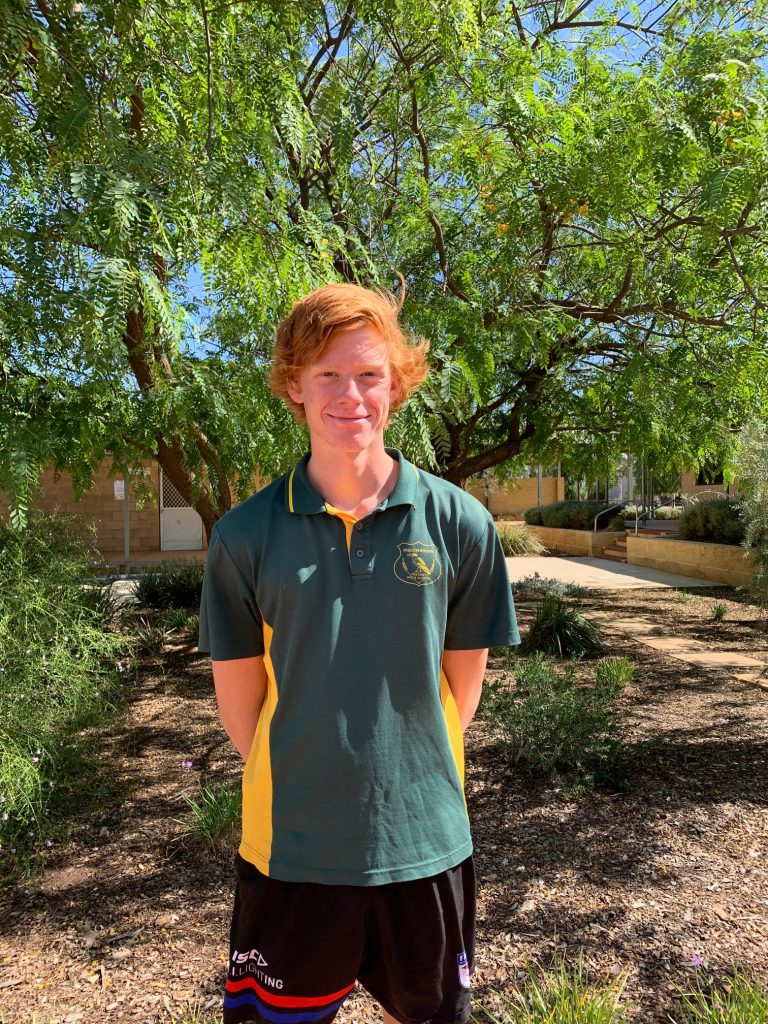 Mukinbudin District High School student Jesse Brooker will be joining Leeuwin's Career Challenge Voyage in December thanks to the support of CBH Group.