Singapore IB Global Conference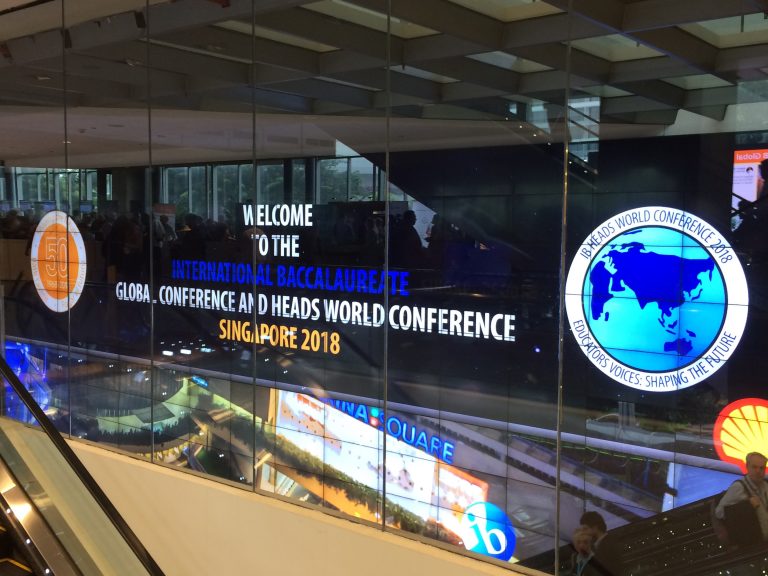 In the last week of March, Leeuwin International Community Engagement Officer Esther Vos-Poiesz attended the IB Global Conference in Singapore.
With the goal of increasing future international charters in the Leeuwin schedule, Esther took to the air to explore opportunities not yet discovered.
Esther explains the opportunities, and the challenges, she faces in her role.
"My aim is to connect to Global schools in order to have more international students coming through and benefitting from the Leeuwin program."
"Most of the International Schools in Asia offer the International Baccalaureate (IB) curriculum. A compulsory part of the Diploma Program for students in Years 11 and 12 is that they need to undertake a multiple day excursion (camp) which will challenge the students both physically and emotionally," she explains.
"This 'real-life' exercise, in combination with a service component, will enhance students soft skills."
When asked to explain why she does what she does, Esther goes into further detail about her own background.
"Working at the Leeuwin is close to my heart. I grew up in the Netherlands within a very water sport minded family," Esther explains.
"From 2000 – 2007 I worked for a company who offered sail training programs to youth from Netherlands, Belgium and Germany. I've always found it very fascinating how a group of people can bond and learn from each other by doing things together."
Esther's favourite session at the conference was Are Schools, Universities or Employers responsible for preparing students with skills for the future?
"This was a very interesting discussion from people who represented these industries. One thing the panel all agreed on was that the world is rapidly changing and we are preparing our students for jobs that don't even exist yet. In other words, schools and tertiary education prepare today's students for an uncertain future."
"As representatives in the industry, we need to enhance students' life skills so when they leave the system the students are confident enough to apply skills like collaboration, communication, leadership and problem-solving later in life."
"I saw an obvious direct synergy with the Leeuwin program."
Esther met with several teachers who would like to know more about our Leeuwin program outcomes.
"It was very reassuring to hear International Schools are interested in the Leeuwin program. I will follow up with all of these schools in the next couple of weeks in order to increase the international student participation."
The Leeuwin aims to enrich the lives of young people through adventure, participation and challenge on board Western Australia's very own tall ship, the STS Leeuwin II. Leeuwin Ocean Adventure is funded through a combination of grants, corporate sponsorships and donations by organisations and the general public.
It is an award winning provider of personal development and leadership programs that provide key life skills for young people aged 14-25 that they will take into their studies, careers and community.
Since 1986, the Leeuwin has provided exciting and life-changing programs to more than 40,000 young people across Australia.