Scotch Students Thrive at Sea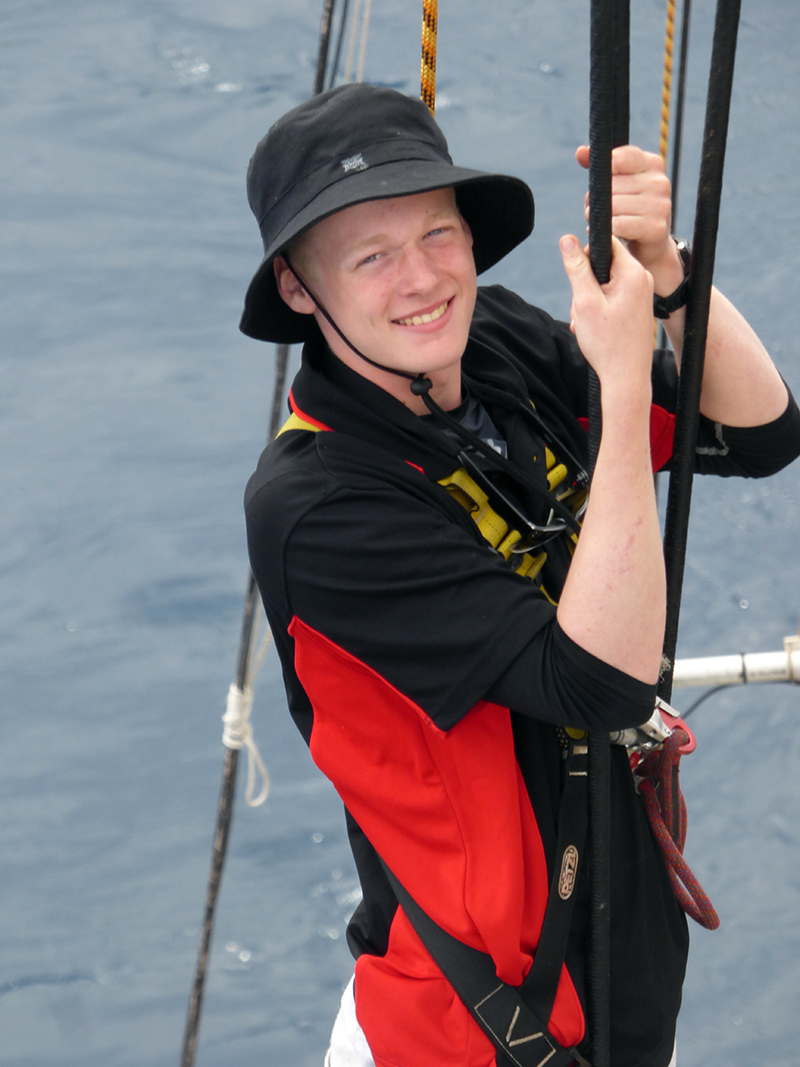 Last Leeuwin voyage, nine students from Scotch College boarded the STS Leeuwin II for the adventure of a lifetime.
Joining thirty other participants, the boys (all 15) and teacher Ms Bacon (27) braved the September weather to experience the week-long Youth Explorer Voyage.
The Leeuwin Foundation aim to enrich the lives of young people through adventure, participation and challenge onboard Western Australia's own tall ship.
Throughout the voyage students participate in all onboard activities, including working aloft, cleaning the deck, participating in night watch and climbing the 33m main mast.
Callum (15) from Swanbourne wrote about what he enjoyed about the experience.
"I learnt how tall ships sail and how to be part of a crew. I was able to challenge myself in many ways and am very grateful for the experience I had on the Leeuwin," said Callum.
During the last full day of the voyage it's over to the participants. As a group, participants will nominate those of their peers onboard who have demonstrated the skills needed to make up a replacement crew.
The participants then chart the ship's course, putting the skills they have learnt in communication, teamwork and negotiation to the test.
Student Harry (15) from Nedlands talks about the final day of the voyage.
"On handover day, I was elected as Watch Leader and that was amazing. The most challenging part was waking at 12am for a 4 hour watch!" he said.
For small school groups (ten and over), the Leeuwin Foundation offer students the Leeuwin experience at a 10% discount on the standard voyage fare. This means for every 10 students one will join the voyage for free.
The Foundation is an award winning provider of personal development and leadership programs that provides key life skills for young people aged 14-25 that they will take into their studies, careers and community.
Since 1986, the Leeuwin has provided exciting and life-changing programs to more than 40,000 young people across Australia.
To make a group booking for the 2018 school year please call (08) 9430 4105.