Pemberton Youth Raise the Sails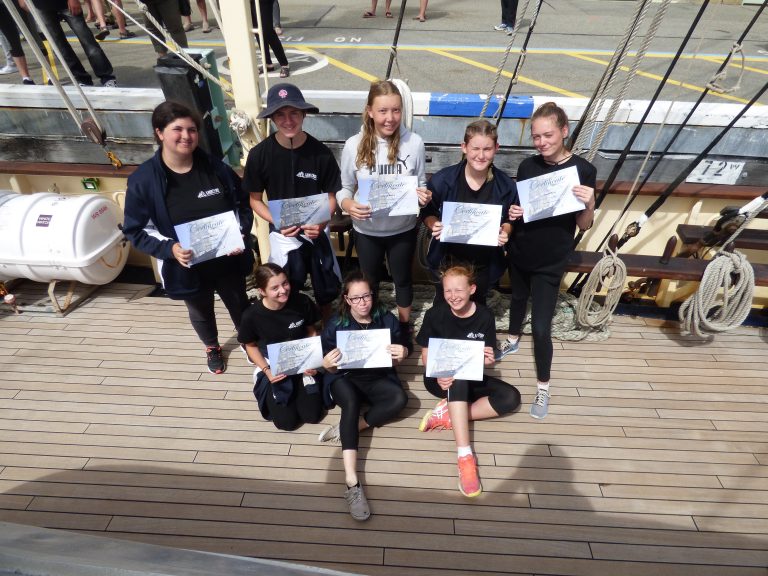 This March, eight students from Pemberton District High School set sail on a week-long Leeuwin voyage.
The group of eight, either 14 or 15 in age, were given the opportunity to board this unique sailing experience.
The week saw the participants step outside of their comfort zone in a series of activities including climbing the 33-metre main mast, standing watch at night, taking the helm and steering the ship's course.
Ebony Rose (15) talks about her time onboard the 55m vessel.
"I have gained an abundance of friends, leadership qualities and a few extra callouses, however, the experience and memories as a whole are something that I will treasure forever," she said.
Cody Murace (15) agreed.
"My confidence was boosted and I made friends with literarily complete strangers. I'm definitely tougher now," she commented.
"I have become more confident, I have been challenged, completed tasks I was way too afraid to do, plus, achieved my goals that I set at the start of the voyage. Not only that, I've met some incredible people whom I now call friends," said Mollie King (15).
The high school secured these places in collaboration with neighbouring school Boyup Brook District High who will enjoy their voyage in October this year.
The Leeuwin Foundation is an award winning provider of personal development and leadership programs that provides key life skills for young people aged 14-25 that they will take into their studies, careers and community.
Since 1986, the Leeuwin has provided exciting and life-changing programs to more than 40,000 young people across Australia.
The voyages aim to challenge and inspire young people to realise their personal potential and make a positive contribution to the wider community.
The next available Youth Explorer Voyage is the Fremantle to Monkey Mia trip from 20-27 April. To download the application form click here.