Parent Project set to sail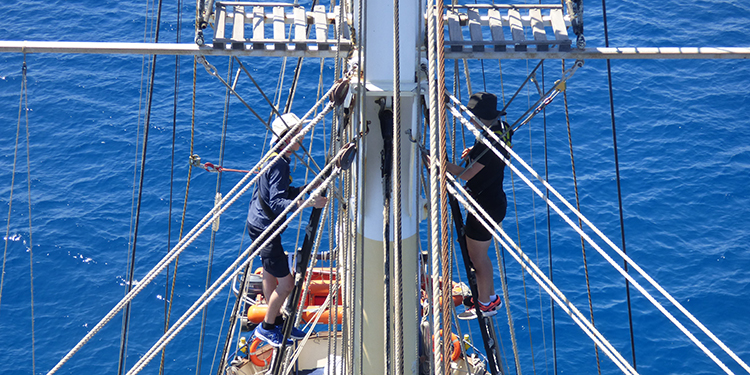 The Leeuwin Foundation and Relationships Australia WA have joined forces to create an extraordinary and unique family 3-day voyage from 10-12 April.
Numbers are growing for this new voyage, which promises to be an unforgettable family adventure.
The Parent Project is open to children ages 12 +, with one or two parents or carers. Families will learn a range of skills to build strong family relationships through the medium of sailing a tall ship.
Experienced facilitators from Relationships Australia WA will support parents on the voyage to increase the flow of communication, in a safe, supportive and fun environment.
Relationship Educator Sue Aspin said this very special voyage will provide a unique environment for family connection.
"There is no doubt that negotiating the teenage years can sometimes be challenging and occasionally even overwhelming. Learning how to communicate and connect well in a family is essential for family stability and happiness," she said.
"For some families, this voyage may set the tone for a whole new way of relating to each other and for others, it will help cement their skills and reaffirm their bonds."
The voyage is filling fast, download your application form here or call (08) 9430 4105 to secure your berth.