OUTBACK FUEL DISTRIBUTORS STRIKE LEEUWIN PARTNERSHIP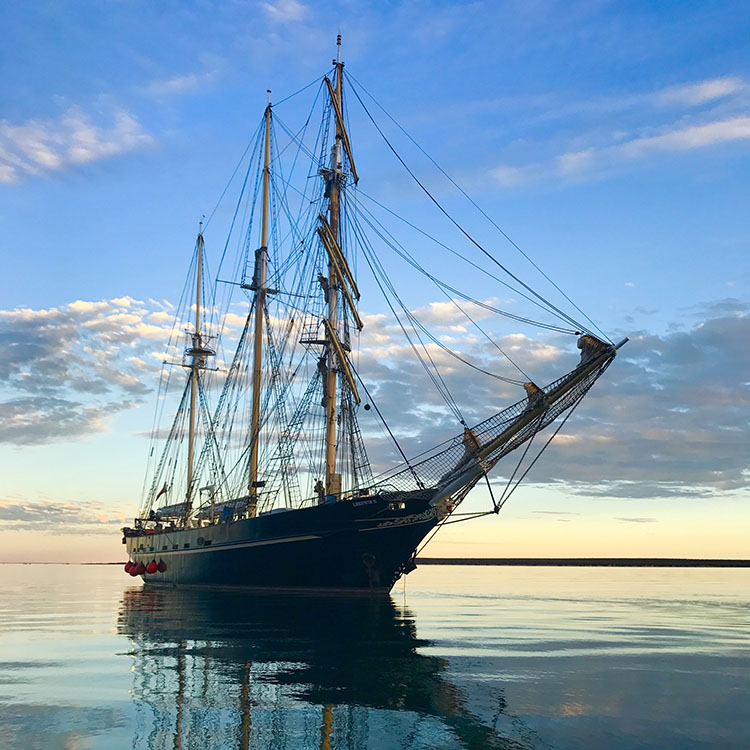 In an in-kind partnership with the Leeuwin Foundation, The Outback Fuel Distributors (OFD) located in Carnarvon, have provided a significant discount on fuel rate for the ship, the STS Leeuwin II.
The ship takes an annual trip to Monkey Mia, in which it runs seven back-to-back week-long voyages.
In May 2017, Outback Fuel Distributors discounted the fuel freight to assist the Foundation in the operation of their regular program from the regional location.
Leeuwin CEO Carol Shannon speaks on how valuable the partnership is.
"We are overwhelmed by Outback Fuel Distributor's sponsorship of Leeuwin in Monkey Mia. The Monkey Mia – Denham community continue to demonstrate fantastic support for our annual trip to the region and we are very grateful to OFD for their generous contribution to our operations this year," said Ms Shannon.
The Leeuwin Foundation is funded through a combination of grants, corporate sponsorships and donations by organisations and the general public.
OFD Manager Chris Mason comments on the new partnership with the Leeuwin.
"It's great to be able to partner with the Leeuwin Foundation, supporting a program such as this is what OFD is all about in the local community and we look forward continuing our support in the future", he said.
The Leeuwin Foundation is an award winning provider of personal development and leadership programs that provide key life skills for young people aged 14-25 that they will take into their studies, careers and community.
The Leeuwin Foundation is a trusted not-for-profit organisation based in Fremantle. Since 1986 they have welcomed more than 40,000 young people onboard the STS Leeuwin II to participate in their youth development programs.
The voyages aim to challenge and inspire young people to realise their personal potential and make a positive contribution to the wider community.
For more information on our Community Partnerships or in-kind donations click here or call (08) 9430 4105.