Murdoch University students to set sail on Research Trip aboard STS Leeuwin II
In November this year, Leeuwin will be taking Murdoch University students for a week-long voyage from Fremantle-Fremantle, the first of its kind between the University and Leeuwin Ocean Adventure. The voyage has been made possible with the generous sponsorship of Woodside Energy.
This voyage aligns with the United Nations' recent declaration of 2021-2030 as the Decade of Ocean Science for Sustainable Development, to 'support efforts to reverse the cycle of decline in ocean health and create improved conditions for sustainable development of the Ocean'. The objective of this movement is to engage the global scientific community in a program of joint research and innovation, recognising that 'adaption strategies and science-informed policies regarding global change are urgently needed.' The Decade of Ocean Science for Sustainable Development (2021-2030) highlights the essential role of scientific ocean research and observations in predicting the consequences of change and understanding the ocean's responses to pressures.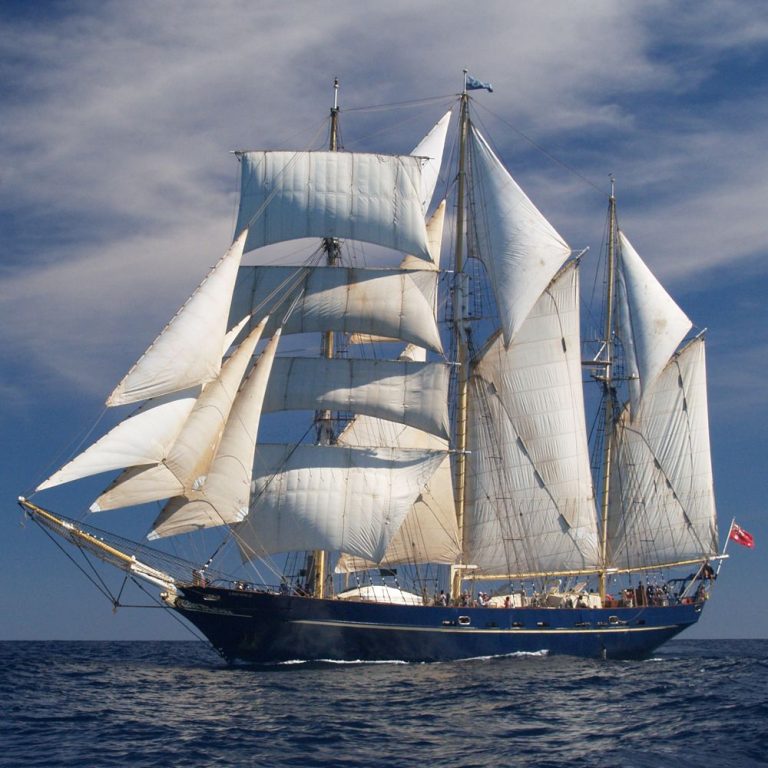 Pictured: STS Leeuwin II
In light of this, Leeuwin Ocean Adventure is keen to welcome advanced 2nd and 3rd year students currently studying Marine Science or Biology, or Environmental Science with a passion for the ocean and its inhabitants. The voyage is offered as part of the unit, giving students the chance to experience real-life field experience, onboard STS Leeuwin II as the research vessel.
Dr. Jennifer Verduin, Head of Environmental and Conservation Sciences, Senior Lecturer in Oceanography at Murdoch University has longed to take her students on a research trip onboard a tall ship. Based on her own research experiences, she is looking forward to leading the students on the voyage.
"As an Oceanographer myself, I have done a lot of training on ships. It's a fantastic opportunity to gain a deeper understanding of the ocean and interaction of things that live within it." – Dr. Jennifer Verduin

Pictured: Dr. Verdiun onboard a research vessel
Dr. Verduin predicts that, like all Leeuwin voyages, the students will have a chance to develop unique skills of leadership, innovation, and resilience, while learning under often adverse circumstances.
"They will absolutely learn leadership, hands-on skills, how it is in the real world, and an opportunity to experience life on a research vessel, including things like watches throughout the night, which will allow the students to experience working and living on a ship as a team" – Dr. Jennifer Verduin
Students will use oceanographic instruments, to take full profiles of the water column, measuring parameters such as salinity, temperature, dissolved oxygen, and flow.  Students will relate their findings to factors around them to gain insight into biological, physical, and chemical oceanographic processes. Further, students will develop their critical thinking, and apply scientific principles while looking at the ecology of phytoplankton, fish, and other marine species, in learning how to characterise the Western Australian Marine environments.
Leeuwin Ocean Adventure Chief Executive Officer, Carol Shannon, said the not-for-profit organisation and Western Australian charity looked forward to working in partnership with Murdoch University on this unique voyage on STS Leeuwin II.
"This voyage aligns beautifully with Leeuwin Ocean Adventure's core mission, to develop skills in young people and we are really looking forward to welcoming students on board this voyage where life and technical skill development will feature in all parts of the voyage program. We want to thank Woodside Energy whose generous, ongoing support makes opportunities like this possible for Western Australian youth." – Carol Shannon, CEO of Leeuwin Ocean Adventure