Leeuwin supports Fremantle charity
Leeuwin Ocean Adventure has donated over 100 blankets to St Patrick's Community Support Centre in Fremantle.
St. Patrick's Community Support Centre is an organisation that provides a broad range of services to people who are homeless or at risk of homelessness. The local Fremantle charity is located just around the corner from Leeuwin's office at Victoria Quay.
Leeuwin previously provided all trainees with blankets when sailing on a voyage, but as trainees now bring their own sleeping bags, over 100 blankets were left sitting in the shed not being used.
Leeuwin Ocean Adventure CEO, Carol Shannon, said she recognised an opportunity to support another local Fremantle charity.
"We're one Fremantle charity donating something we no longer need to another Fremantle charity, St Pat's, who can use these blankets every night."
Sally and Lance from St Patrick's "20 Lives 20 Homes" team picked up the blankets from Leeuwin Ocean Adventure last week. We hope the blankets keep a few extra bodies warm this winter!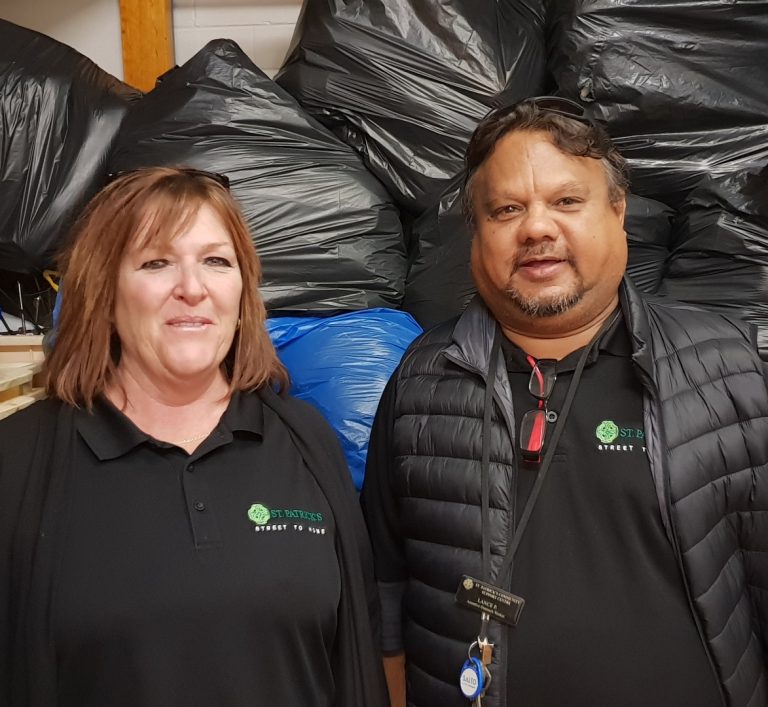 Pictured: Sally and Lance from St Patrick's