LEEUWIN BUILDS FUTURE CONNECTIONS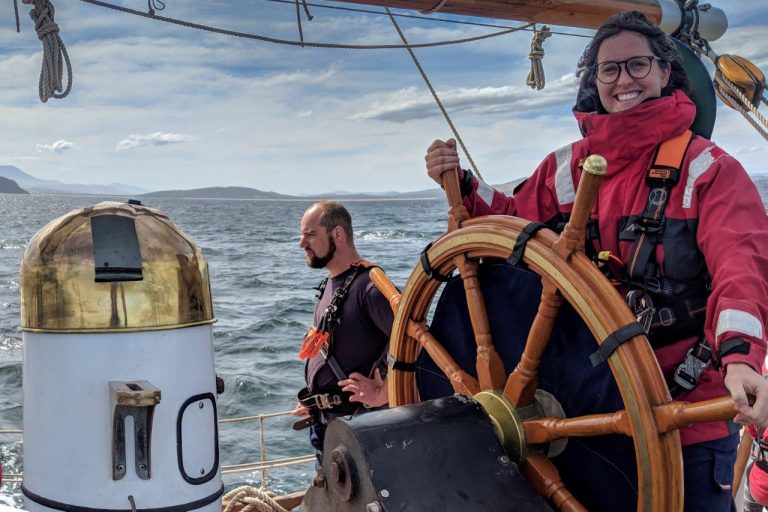 Last December, Leeuwin Ocean Adventure was invited to fly a representative to Tasmania for an experience on the tall-ship Windeward Bound.
The 10-day Youth Leadership Challenge was for refugee youth and established Tasmanian youth to develop a deeper understanding and share experiences from each other.
Leeuwin Ocean Adventure's Community Engagement Officer and recently appointed Ministerial Youth Advisory Council member, Philippa Bourke (24), was able to see firsthand the value of the 10-day voyage in promoting an inclusive community and will be introducing a similar voyage to the Leeuwin program in 2019.
"After spending ten days on Windeward Bound with students from all cultures, it was amazing to see everyone let go of their preconceptions and just enjoying themselves as youth."
The purpose of the voyage was to create community support and form new friendships for Tasmanians that have recently moved to Australia.
"I was able to sit and listen to the journeys that many of the refugees had taken to get to Australia. Some of these journeys took years and they have since made the most of every opportunity whilst living in Tasmania."
The voyage also aimed to develop established youth in Tasmania a deeper understanding of the issues that refugees face and create a more welcoming Tasmanian community.
"It was remarkable when I listened to some of the participants, who were just so happy to be immersed into Australian life. To be onboard a ship for ten days with people from different backgrounds that were working together was an incredible moment. This voyage is a great way to form that sense of community that is difficult for anyone who is in a new home."
In 2018, the Leeuwin Ocean Adventure will work closely with local community members to gain support for their own Refugee Voyage: Future Connect. The inaugural Future Connect voyage will sail from 12 – 18 March 2019.
Enquiries for this voyage are now being received via email or call (08) 9430 4105.