HEDLAND YOUTH SET SAIL TO DAMPIER THANKS TO BLOODWOOD TREE ASSOCIATION
Bloodwood Tree Association is a not-for-profit Aboriginal corporation that has served the local Aboriginal and Torres Strait Islander communities in South Hedland for over 30 years. With a shared passion for youth development, Leeuwin Ocean Adventure was thrilled to welcome three Bloodwood Tree sponsored young adults onboard our recent Dampier voyage.
At the heart of all Leeuwin Youth Voyages is teamwork, communication, and problem-solving, and this voyage was no exception. All Leeuwin adventurers were encouraged to push themselves outside their comfort zone, be open to trying new things, and tackle the challenges of life on board a ship. Developing these skills allows young people to build confidence, self-awareness, and courage, which are all invaluable leadership qualities that will set them up for future success.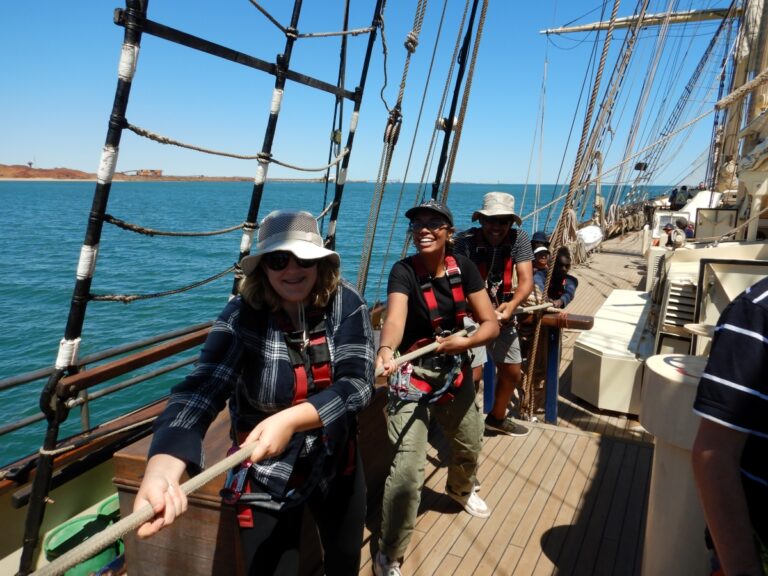 The young voyagers enjoyed climbing to new heights on the Leeuwin masts, hauling the lines to raise the sails, and taking the helm. They also took in the clear, starry skies during night watch and the breathtaking colours of sunrise and sunset over the ocean. Leeuwin was pleased to hear that each Bloodwood Tree sponsored participant said that they made new friends, learned new skills, and learned 'sailing' terms! They also commented that they would like to come back on board in the future, to mentor and support fellow Leeuwin trainees on their first voyage.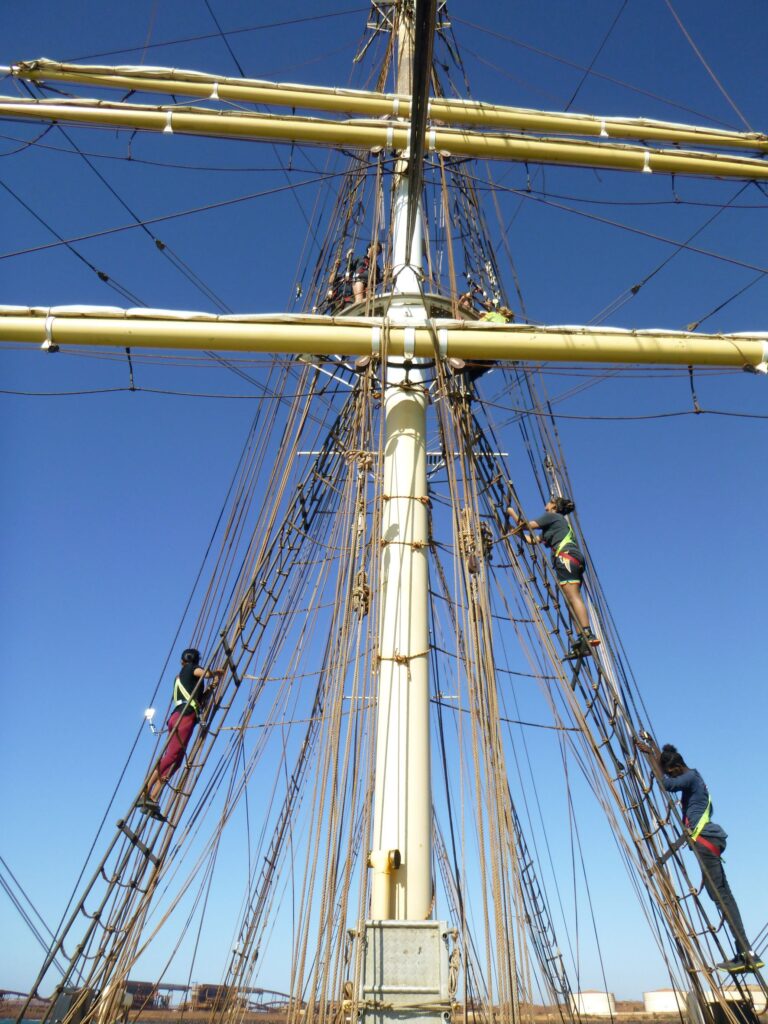 We would like to recognise the fantastic work of Bloodwood Tree Association and thank them for their generous support. We look forward to continuing our relationship with Bloodwood Tree Association in the years to come and hope that we can welcome more Hedland youth onboard STS Leeuwin II for a life-changing adventure.
To find out more about Bloodwood Tree Association, visit their website: https://bloodwoodtree.org.au/