CBH gives back to Geraldton Community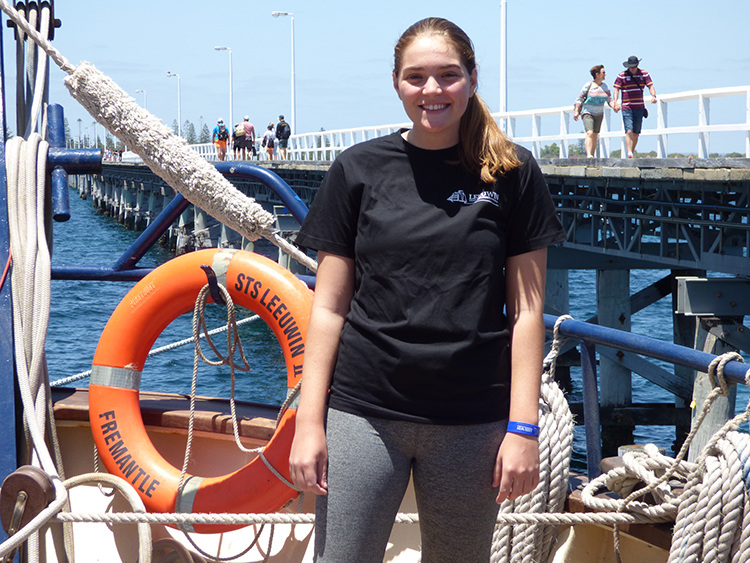 Australia's largest grain industry leader CBH has recently given back to the Geraldton community through an annual scholarship onboard the STS Leeuwin II, WA's very own tall-ship adventure.
The CBH scholarships are offered to youth from each of four major WA grain growing zones including Geraldton, Albany, Esperance and Kwinana, as well as two for the City of Kwinana.
Over the course of the voyage youth participate in all aspects of the ship activities including furling the sails, climbing the masts, steering the helm and joining in night watches. All the while gaining key life skills such as leadership, communication and team work.
Geraldton resident Jaimee Scott (15) explains what she learnt on her week-long adventure in January.
"I would like to thank CBH for awarding me the scholarship to enjoy the STS Leeuwin II voyage."
"Thanks to them, I got to meet so many amazing people, be pushed to my limits, overcome my fears and have an unforgettable experience," she said.
To celebrate the Geraldton community, two representatives from the Leeuwin team will be in Geraldton from 8 – 10 March.
A 'Leeuwin in Your Region' event will be held next Thursday 9th March from 5pm – 6pm at Geraldton Senior College. The evening invites past volunteers and participants to share their stories, as well as interested parties along to hear what the adventure is all about.
The Geraldton Youth Explorer Voyage will be held from 17 – 23 June and sails from Geraldton to Fremantle. Local youth are invited to join the experience of a lifetime and encouraged sign up to the Leeuwin Fund Yourself program.
The Leeuwin Foundation is an award winning provider of personal development and leadership programs that provide key life skills for young people aged 14-25 that they will take into their studies, careers and community.
Since 1986, the Leeuwin has provided exciting and life-changing programs to more than 40,000 young people from across Australia.
The voyages aim to challenge and inspire young people to realise their personal potential and make a positive contribution to the wider community.