Leeuwin announces return to Albany in 2019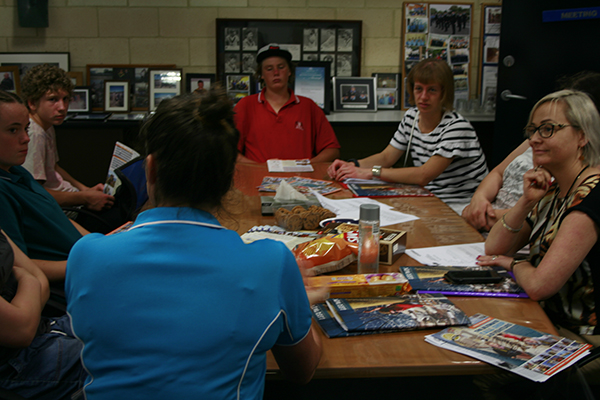 The Leeuwin Ocean Adventure is proud to announce the return of the STS Leeuwin II to the Great Southern region after nearly ten years.
The team at the Leeuwin eagerly anticipates the success of the Southern Spirit voyages, which will be held in January 2019.
Leeuwin is a trusted not-for-profit organisation based in Fremantle. Leeuwin aims to enrich the lives of young people through adventure, participation and challenge onboard Western Australia's very own tall ship, the STS Leeuwin II.
Last week, two representatives from the Leeuwin visited the region to speak with local schools and let the community know of the 2019 plans.
Leeuwin CEO Carol Shannon talks about the decision to return to the region.
"In the years since the ship last visited Albany, we have worked hard to build our financial sustainability. We believe now is a great time to offer this once in a lifetime opportunity to young people from Albany and the Great Southern region sailing into and out of magnificent Albany harbour."
"The Leeuwin has always valued the participation of regional participants, with these participants making up around 50% of our passengers on Youth Explorer voyages. There is something special about our WA regional youth, and we love to share the magic of the Leeuwin with them because we believe they fully appreciate the opportunity that has been offered to them."
During a voyage participants are involved in all aspects of sailing the ship from climbing aloft, furling the sails, taking the helm and taking part in night watches.
Although the STS Leeuwin II is an active sailing ship, it's not all about the sailing and the main outcome of the program is the soft skills gained – skills in communication, teamwork, leadership and attaining more social confidence.
Since 1986, the Leeuwin have welcomed more than 40,000 young people onboard. Funded through a combination of voyage sales, grants, corporate sponsorships and donations by organisations and the general public, in 2016 the Leeuwin celebrated their 30th anniversary.
Applications are now open, to express your interest please call the office on (08) 9430 4105 to confirm the voyage number.