Schools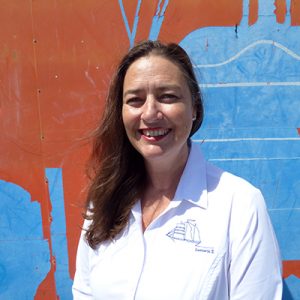 With the engagement of an Education Manager, Leeuwin Ocean Adventure is well placed to build awareness amongst schools of School Curriculum and Standards Authority (the Authority) endorsement of the Youth Explorer Voyage program (PLYEV). The Leeuwin is introducing new programs to provide opportunities for students to achieve WA Certificate of Education (WACE) units through Authority Developed Workplace Learning (ADWL) and Community Service (ADCS) at Leeuwin Ocean Adventure.
Benefits of a Leeuwin experience include:
Core skills for work to develop job readiness are fostered on the STS Leeuwin II
Social confidence, communication, leadership, problem solving, teamwork and collaboration skills are enhanced
Youth Explorer Voyages are a trusted program based on over thirty years' experience
WACE units may be uploaded to the Authority following successful completion of a Youth Explorer Voyage
Duke of Edinburgh's International Award – opportunities to achieve bronze, silver and gold levels
Queen's Scout Award – opportunities to earn the Outdoor Adventurous Activity or Pursuit for Venturer Scouts
Volunteer with Leeuwin and work towards WACE units with ADCS and university credits
Maritime or Marine Career opportunities
New friendships
Duke of Edinburgh's International Bronze Award
Adventurous Practice Journey: 2 Days | 1 Night
Voyage #: 18BA

Staying on board the ship alongside in the Port of Fremantle, you'll really get to experience ship-life! Meet your team (or watch), climb the rigging, learn essential knots, hear about Leeuwin's different sails, tacking and wearing ship – and you'll be part of night watch routines. You'll learn about safety on board ship and take part in all the ship's daily routines.
WHEN: 10 – 11 November 2018
WHERE: B-Berth, Victoria Quay Fremantle
HOW MUCH: $135pp
To apply simply fill in the application form below
Qualifying Journey: 2 Days | 1 Night
Voyage #: 19BQ

Your qualifying journey builds on your new skills – and this time, you're off to sea for the night. Before coming to rest at anchor, you'll have new opportunities to haul on lines, set the sails, climb the rigging and learn more about the ropes, lines and sails on board and what they do. There'll be challenges and quizzes throughout the evening as well as night watch routines.
WHEN: 30 – 31 January 2019
WHERE: B-Berth, Victoria Quay Fremantle
HOW MUCH: $270pp
To apply simply fill in the application form below
*Participation in this Bronze Award program will earn a $100 voucher towards your Gold Residential 5-day voyage.
Weekend Leadership
From 22 – 24 February 2019, the ship will experience its first ever Weekend Leadership Voyage. This voyage is a 3-day intensive leadership skills workshop – unique, powerful and great fun! We hope to fill it with school group bookings – a great option for 2019 Leadership Team.
To apply simply fill in the application form below
School Day Sails
The STS Leeuwin II is available for school hire (between voyages) for educational groups.
Select dates are available and we can tailor a package to suit your needs. Please note we do not cater for food allergies on our school day sails.
Voyage Schedule