Future Connect
WHEN: 12 - 18 March 2019
DEPARTS: Fremantle
ARRIVAL: Fremantle
WHO: Youth aged 16-25. Twenty locals from a CaLD or refugee background and twenty locals raised in Western Australia.
FARE: $2,350
Leeuwin Ocean Adventure welcomes 20 Western Australians from a CaLD or refugee background and 20 Western Australian youth raised in WA to come together through adventure, exploration and discovery.
Board the STS Leeuwin II, WA's very own tall ship, to build a stronger Western Australian culture and community.
All forty participants will develop soft skills, build new relationships and learn the ropes of Western Australia's own tall ship. This voyage will encourage greater community connections and understanding.
Application Process
Established Western Australians
Complete a voyage application form along with 25% deposit to secure place onboard.
New Western Australians
Email an expression of interest by 1st August 2018 responding to questions:

Name, Age
Why do you want to join this voyage?
Have you had an experience onboard a boat/ship before?
What is your place of origin?
All payment is due by 12th January 2019.
"Leeuwin voyages provide that magical mix of temporary community, unfamiliar environment, and collaborative effort that results in a truly transformational experience for the young people who participate."

Karen Hogg, Fremantle Multicultural Centre Inc.
With the generous sponsorship of the McCusker Charitable Foundation.
And help and support from: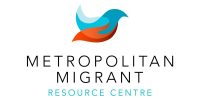 Voyage Schedule
2019 Voyage