Career Challenge
WHEN: 3 - 9 December 2018
DEPARTS: Bunbury
ARRIVAL: Fremantle
FARE: $2,300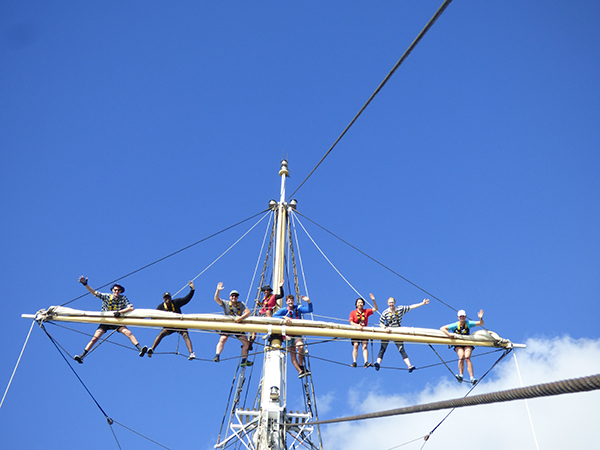 Future and current university students and young career professionals are welcome to join this voyage and expand their horizons. It is an amazing opportunity for participants to enhance skills in communication, leadership and collaboration. These attributes will stay with participants well after they step ashore and into their future career pathways. This Career Challenge will ensure participants have that little edge on their resume!
The voyage will include:
Hands-on sailing experience
Pre and Post voyage discussion
Onboard meals, safety equipment and wet weather gear
Forming a network with other young career professionals
Development of personal confidence
Sailing into the Northern Gateway of Australia's South West
A once in a lifetime opportunity!
The STS Leeuwin II is a working ship, so during the voyage you will be part of hands-on activities, from:
Navigating the ship and taking the helm
Setting and furling the sails
Climbing the masts and working aloft
Standing watch while sailing through the night
Download an application form and reserve your place onboard today!
Career Challenge Committee
Following each Career Challenge, we invite a group of participants back to join our Career Challenge Committee (CCC). The committee was formed in 2017, and assists the Leeuwin team to promote the event – at university, TAFE, through social media and at local events around Perth. They offer suggestions, provide crucial feedback and meet several times throughout the year to assist in ensuring the Career Challenge is bigger and better every year!
Express your interest in joining the CCC
Voyage Schedule
2018 Voyages